Ensuring Rhythmic Movement of Dump Trucks
Description of the task
Develop a software product to optimize dispatcher's work in managing the sequence of dump truck movements. The software being developed should solve the tasks of calculating the rating of dump truck drivers, optimal placement of dump trucks at the start of the shift, informing drivers and stakeholders about the distribution of drivers to dump trucks, as well as reflecting the current picture of the sequence and movement of dump trucks with recommendations to the dispatcher about necessary rearrangements.
Results achieved:
reducing loading waiting time
reducing downtime of excavators
economic effects from system implementation are estimated at more than 25 million rubles.
a methodology and algorithms for forming driver ratings based on driving style in previous shifts have been developed
software has been developed for automatic driver placement before the shift based on movement ratings
dashboards have been developed to monitor the movement of dump trucks in the dispatcher's office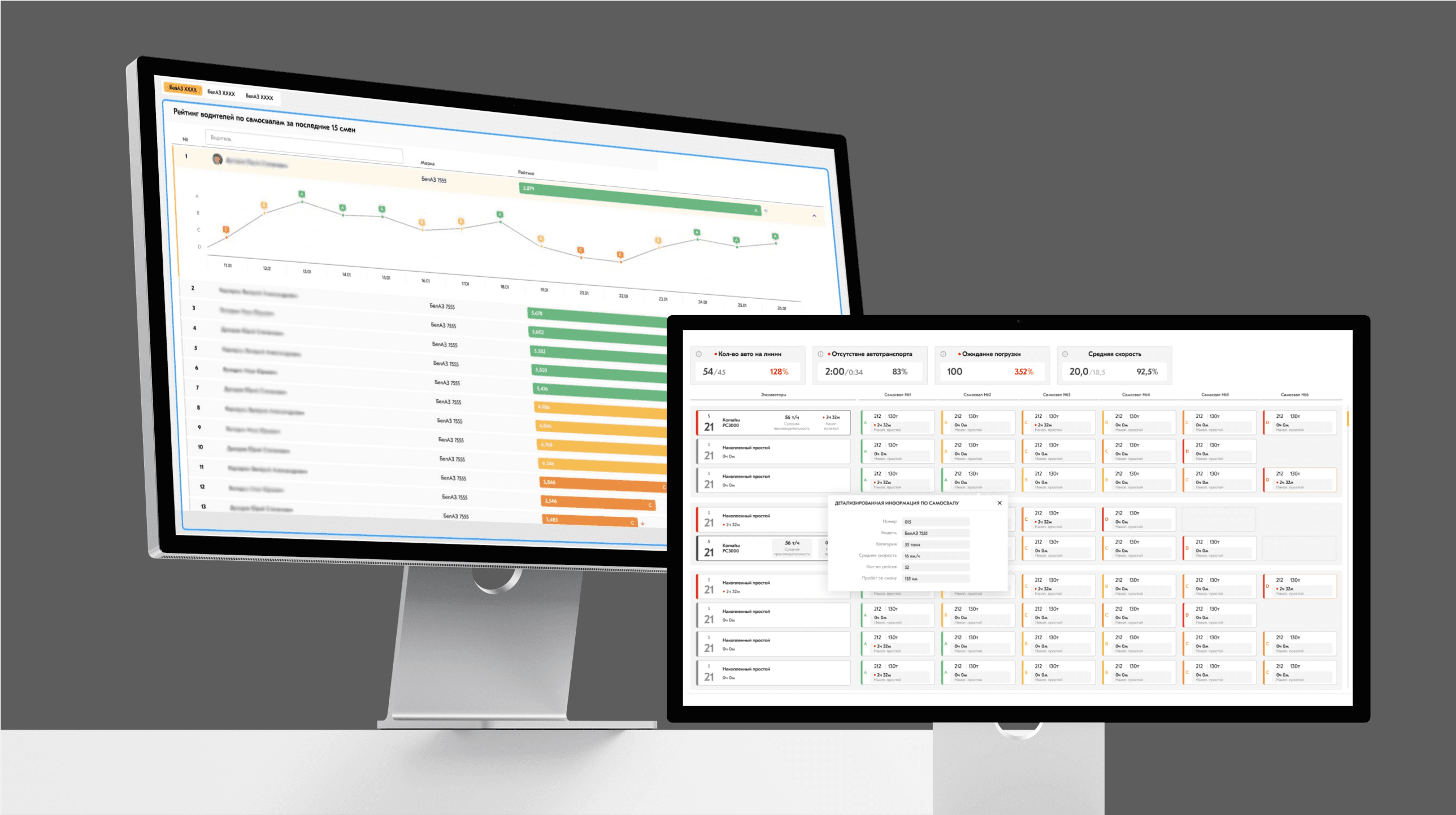 Tell us about your project:
To get started, just enter your contacts. We will contact you and discuss all the details